Yard and Warehouse Rentals
Our warehouse facilities have adequate storage and working space as well as infrastructure components that protects commodities from harmful environmental conditions. We keep a wide range of commodities ranging from normal to dangerous goods, as well as edible to industrial ones as well.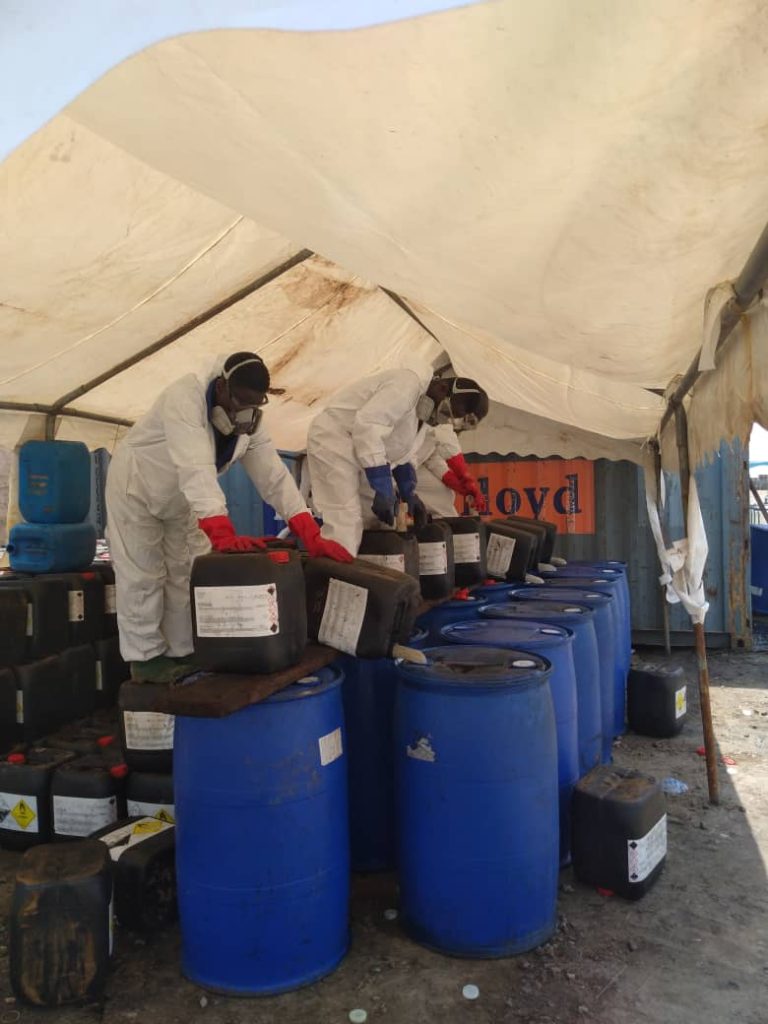 Our warehousing assistance helps clients to mitigate revenue losses arising from demurrage and storage of cargo which has been cleared from the port awaiting transportation.
This program helps client to cut costs on outbound deliveries, transportation and shipping costs for their seasonally demanded products allowing flexibility of readily available goods for their market and a quick turnaround time.
SLT decanting services employes the safest transfer of chemicals into appropriate containers and ensure proper labeling and transport to the end user when necessary.